PepsiCo Labs Away from Home Startup Program
PepsiCo Labs is searching for game-changing digital technology solutions for restaurants (e.g. online ordering, menu optimization, POS insights and automated ordering) and reusable cup systems. Applications are open through January 31. Click here to learn more.
"PepsiCo R&D is committed to being at the forefront of innovation, which is why we created the Open Innovation Portal to be a central hub for R&D's external innovation efforts. By unlocking new capabilities and leveraging the value of external partnerships, the portal allows the R&D organization to become Faster, Stronger and Better and deliver breakthrough innovation for PepsiCo."
René Lammers, Executive Vice President and Chief Science Officer at PepsiCo
Contact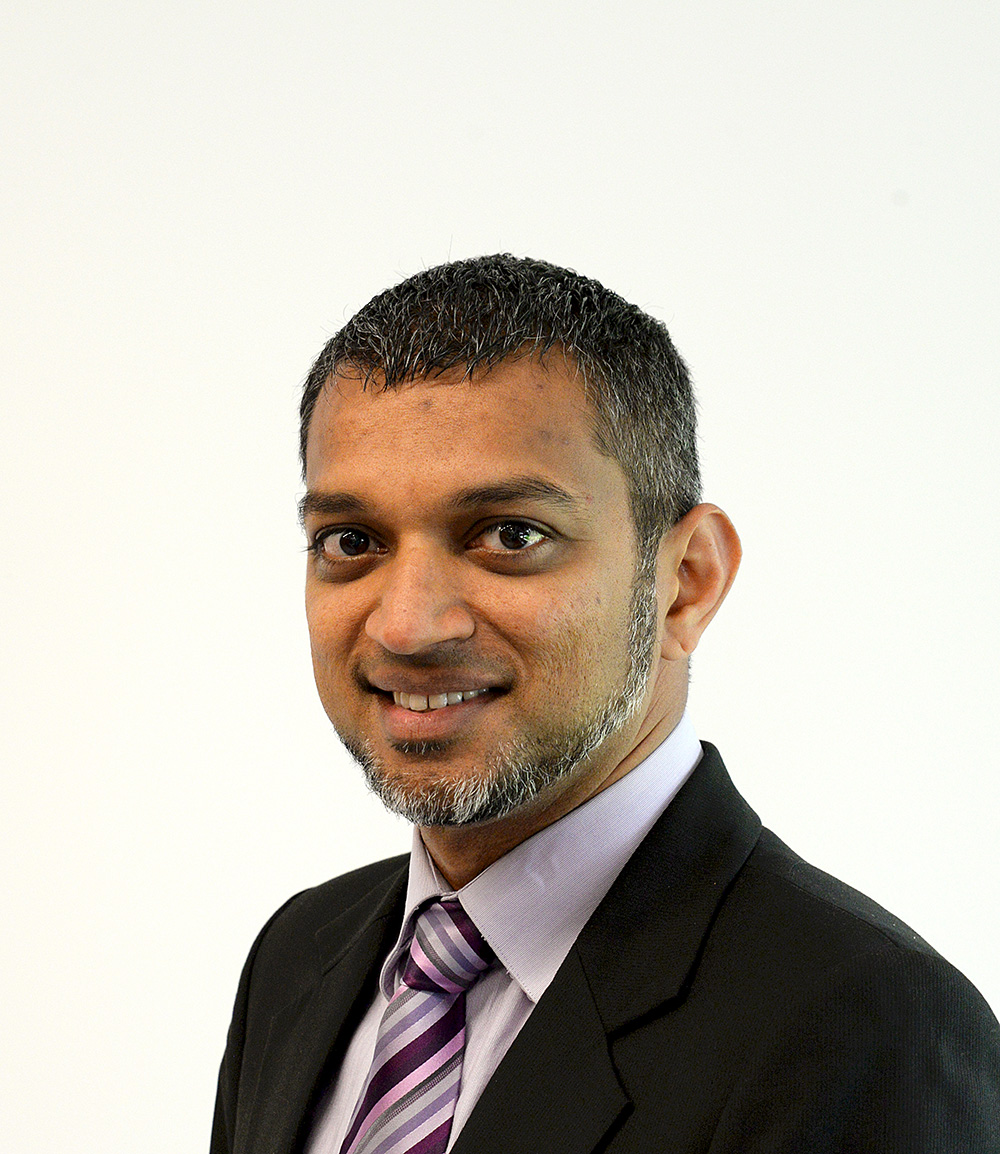 Sameer Talsania
Senior Manager, External Innovation
PepsiCo R&D
Welcome to the Open Innovation Submission Portal
PepsiCo products are enjoyed by consumers more than one billion times a day in more than 200 countries and territories around the world. PepsiCo generated more than $70 billion in net revenue in 2020, driven by a complementary food and beverage portfolio that includes Frito-Lay, Gatorade, Pepsi-Cola, Quaker, Tropicana and SodaStream. PepsiCo's product portfolio includes a wide range of enjoyable foods and beverages, including 23 brands that generate more than $1 billion each in estimated annual retail sales.
PepsiCo External Innovation is an upstream, externally facing, department within PepsiCo R&D. We actively scout for, identify and develop strategic partnerships with external collaborators. Our goal is to locate key external insights, business models and technical unlocks and new capabilities that, when partnered with PepsiCo's robust internal R&D expertise, will yield disruptive innovation in our core products and/or new and emerging products. We are currently exploring novel technology spaces that can dramatically impact our portfolio of foods and beverages. We are interested in improving all facets of our supply chain—from raw material inputs all the way to the consumer consumption—and identifying global efficiencies in areas including crop science, ingredients, processing, packaging, equipment, distribution/fleet, retail and e-commerce. We are also committed to sustainability for our planet and our communities.
Please note this form should be used only for the purpose of submitting novel technology solutions related to the PepsiCo's needs as presented on this site. 
If you have any other questions or inquiries for PepsiCo, please consult the contact us page on pepsico.com.
Focus Areas for PepsiCo R&D
PepsiCo is primarily interested in receiving submissions in the following focus areas: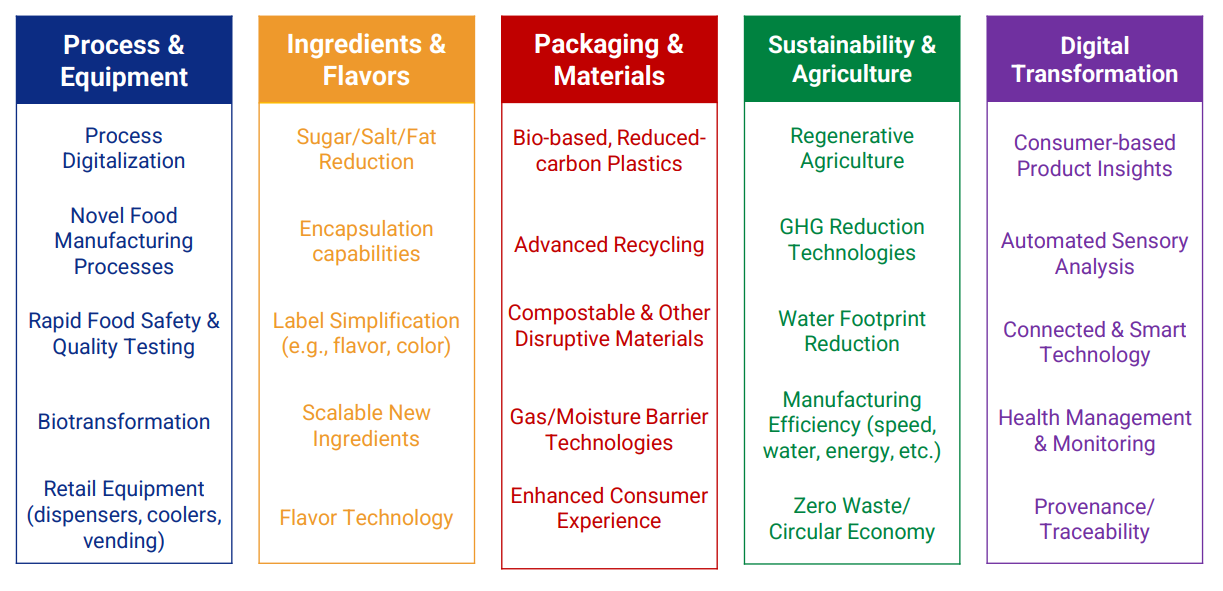 Below, specific needs in the above focus areas are listed. Do you have a solution for us?
Current Needs